STARSIS design October 15, 2017 Architecture, architecture in korea, readers, shipping container architecture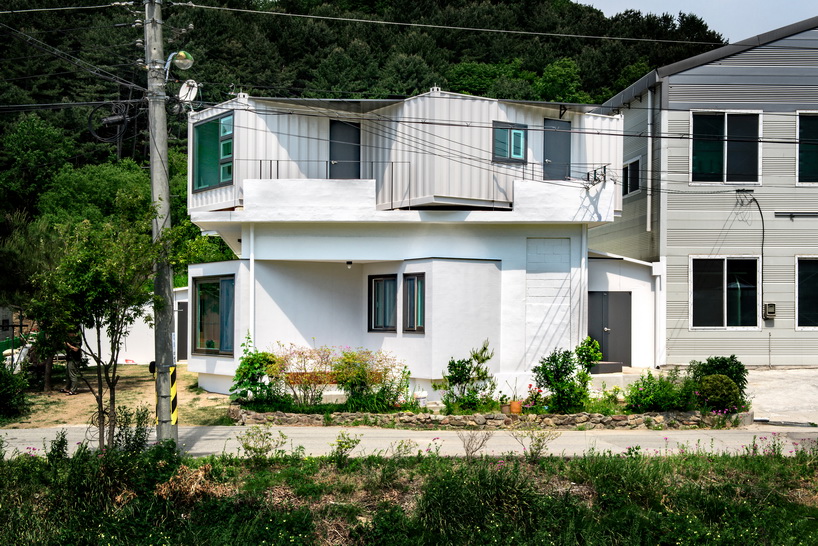 This place was originally used by the owner's mother for clothing storage as well as living. Now, as the owner and his work employees were to live here, it needed to transform into a new space. The owner and his(her) mother – 109 years of making movie costumes between the two – started this project in hopes that their history will live on throughout this home.
The post starsis installs two rooftop shipping containers maximizing use of natural light appeared first on designboom | architecture & design magazine.