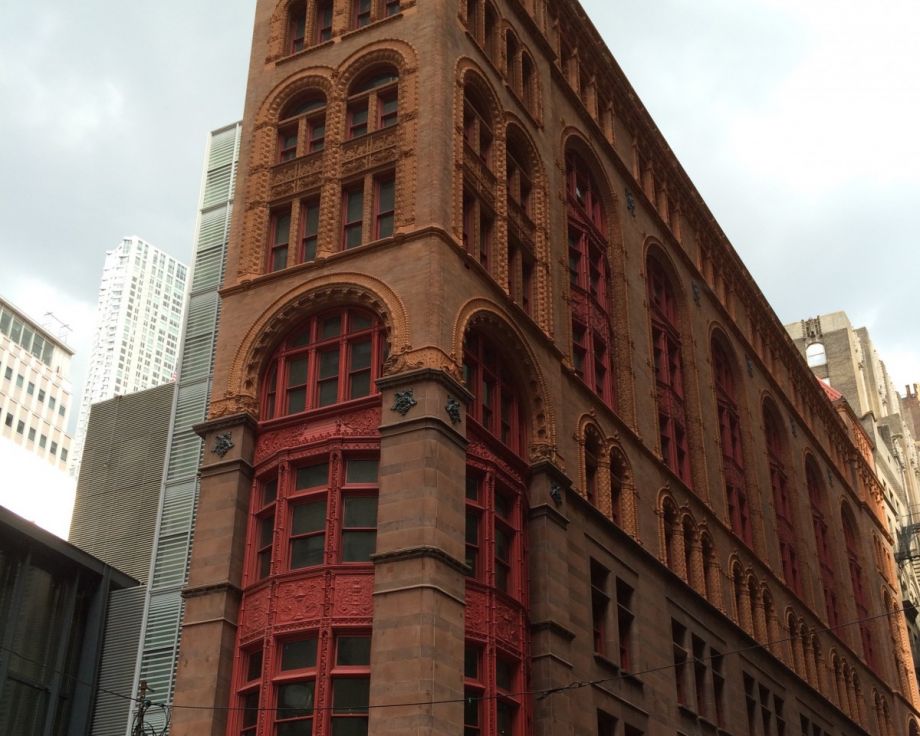 NYC's Landmarks Preservation Commission voted to include the Corbin Building in an expanded historic district. (Photo by PointsofNoReturn)
Just months after New York City's Landmarks Preservation Commission celebrated its 50th anniversary, it has excluded 21 Broadway buildings from a new preservation plan.
A vote last week determined that the Riverside-West End Historic District will now include more than 1,250 buildings overlooking the Hudson River from 70th Street north, but 21 buildings on Broadway will not be protected. Lisa Kersavage, the commission's director of special projects and strategic planning said their decision not to vote to preserve those buildings was "because of the heterogeneous and commercial character of the Broadway streetscape."
According to the New York Times:
After five years of study, the city's Landmarks Preservation Commission decided last week that 21 buildings on Broadway that it had considered protecting were unworthy of that honor. In a unanimous vote that took many by surprise, the commission decided that the buildings, all between 89th and 109th Streets, and built between 1871 and 1927, would be excluded from an expansion of the Riverside-West End Historic District.
The decision has been controversial. Many feel that these buildings are part of the life of the neighborhood.
"This is exactly the kind of building you'd find on West End or Riverside, the kind of building the commission deemed so worthy of protection," Sean Khorsandi, director of advocacy at Landmarks West, a preservation group, told the Times. "Its only crime is its location, not its design."
But many developers think too much preservation keeps the city from being able to evolve. "Broadway by its very nature is change," Robert C. Quinlan, the founder of Quinlan Development Group, told the Times. "Preservation is certainly good, but it can be very onerous for businesses."